Who is that Half Pint, anyway? And what does he have against animals?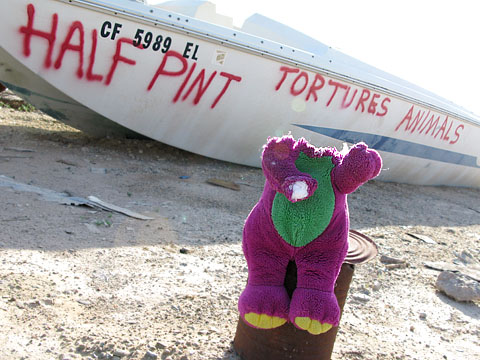 If Wyatt ever finds out, he's likely do to him something similar to what he has done with poor FrankenBarney!
Check out Barney's travel blog for more about his pilgrimage to the Church of Broken Toys in Slab City, USA. And stay tuned for news about the next stop on the KillBarney Tour.