While we wait for news about the next adventures of the KillBarney Tour, Spirit Jerry's Big Barney just wanted to let followers know that he helped Wyatt recover from his recent gastropexy surgery by commiserating with the conehead while wearing his own cone of shame.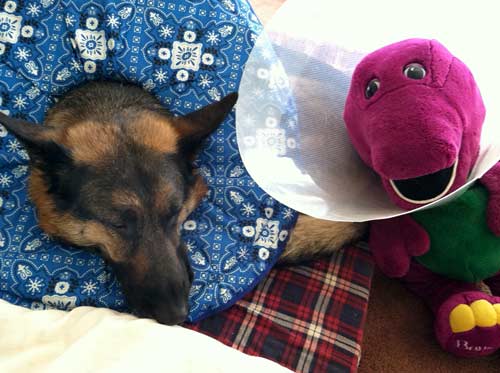 We hope to hear from Barney's next host soon. In the meantime, be sure to check out the tour map to see where Barney has been or add your name to the list of Tripawds who want to chew on Jerry's barney.
Better yet, get the KillBarney Tour Vol. I to see more photos and read the original journal entries from the first 30 visits Tripawds members had with the little purple beast! Now available as a special edition guidebook or e-book!