We told you Barney had some big news from the Blog Paws conference he attended with Team Tripawds. Well, check this out!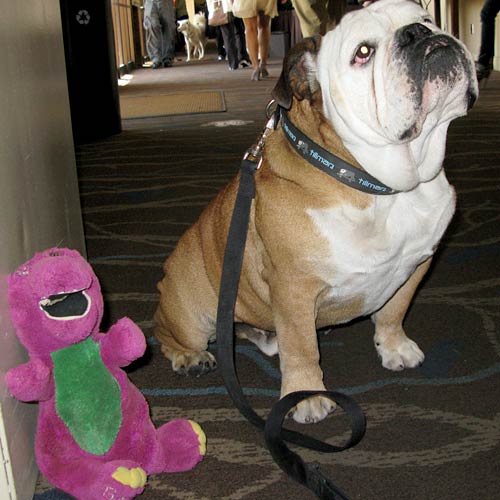 Yes. Barney met Tillman, the famous skateboarding dog star from Who Let the Dogs Out! The two have a lot in common. Tillman travels in his own bus, and Barney roamed the country in an RV with Jerry and his pack. They both made guest appearances at Blog Paws. And they both have lots of fans all over the world.
Tillman had a busy schedule as the Natural Balance spokesdawg so we didn't have long to chat. But you can follow his antics Saturday mornings on Animal Planet!
http://www.youtube.com/watch?v=mMsN7zSh8Lk
More big killbarney news coming soon!
Now, stay tuned for some more photos from Barney's visit with Wyatt on the ranch, and some extra special news about future stops on the KillBarney Tour! And if you really want to host a stop on the the KillBarney Tour, be sure to post in the I Want Barney forum topic.