Big news from International Barney! The KillBarney Tour has stopped back in Shropshire, England to visit Tripawds UK spoksedog Vader and his pack….
Barney arrives in the UK at chez Murphy where two Tripawds, Vader and Tango are waiting to meet him! Barney is currently unpacking his things in Highley, Shropshire, England in the heart of the Countryside with Caroline Murphy (me!) and his 6 new canine friends, two of which are Tripawds! Vader is a 3 legged French bulldog and Tango is a 3 legged German Shepherd crossbreed. Both are missing their front right leg and were rescued by me after their amputations.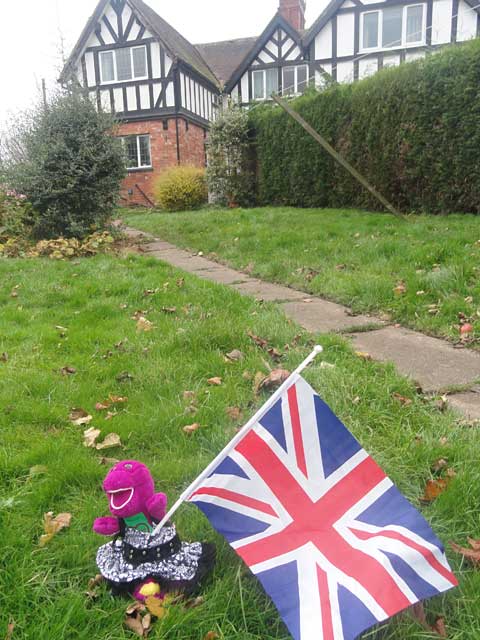 Want to host Barney? Post in the  I Want Barney forum topic!
Check the tour map to see  where Barney has been all over the world, or get a bit of Barney history if you wonder how this tour began.