The KillBarney Tour Continues!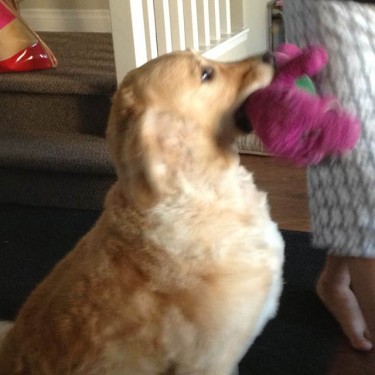 Barney has arrived in Canada to visit with Daisy Dogger and her pack.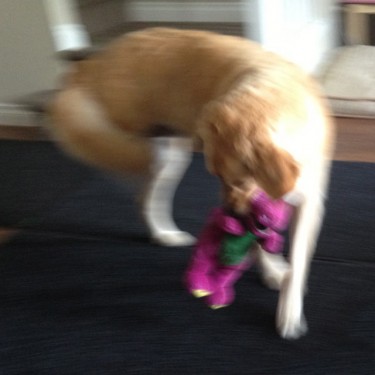 Here is what they had to say so far:
We really are excited. Our new little brother is trying to okay with him too but he's all mine!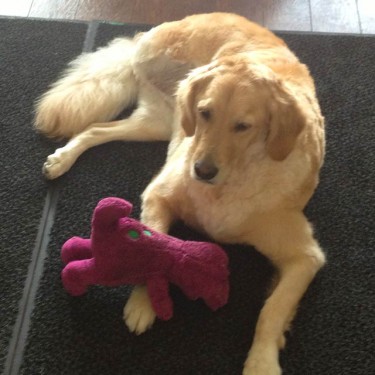 We look forward to hearing more about Barney's visit in Daisy's blog soon!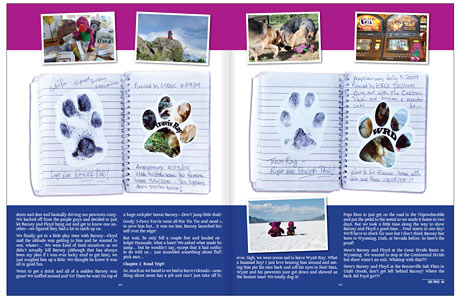 Check out the KillBarney Tour Map to see all of the visit's Jerry's Barney has made with Tripawds memebrs around the world, or add your name to the I Want Barney list if you want to play along.
Donl't miss The KillBarney Tour Vol. I to see the fun photos and read heartwarming entries from the journal that traveled with Barney to his first 30 stops on the KillBarney Tour!