Oh. My. Dawg! Have y'all heard?
International Barney Flies to New Zealand
That's right, Travelin' Barney has taken his farthest trip yet on the KillBarney Tour. Read all about Barney's New Zealand Adventures that Sarah posted in the Anything Goes discussion forum.
Domestic Barney lands in Oklahoma
Jerry's other Barney doll Barney recently arrived in Oklahoma. As Scout has moved on to the bridge, Monkeybutt Tom filled in as greeter.  Tom didn't quite know what to make of the purple cross-dressing dinosaur but quickly noticed the tag was still on his dress and removed it for him (sorry Bret, no more plugs).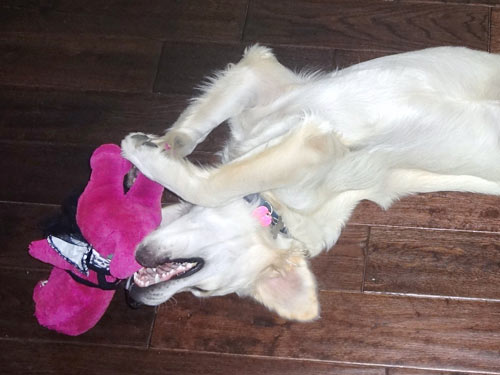 Tom quickly got to work, engaging Barney in a death roll.  Then, Barney put Tom in a trance, and made his escape.  This is Barney's first visit to OK  and he is determined to check it out.  Tom has since awakened from his trance, but Barney has made a run for it.  Tom will eventually track him down, and they will continue their Oklahoma adventure.  Stay tuned for more gory details from Barney's Okie visit…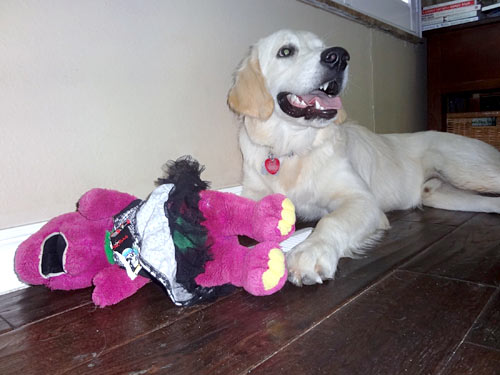 Want to host Barney? Post in the I Want Barney forum topic! Wondering where he's been? Check out the international KillBarney Tour Map!