What a tough little dino that Barney is, nothing will stop him! After surviving the most insane adventures EVER with Happy Hannah's pack . . .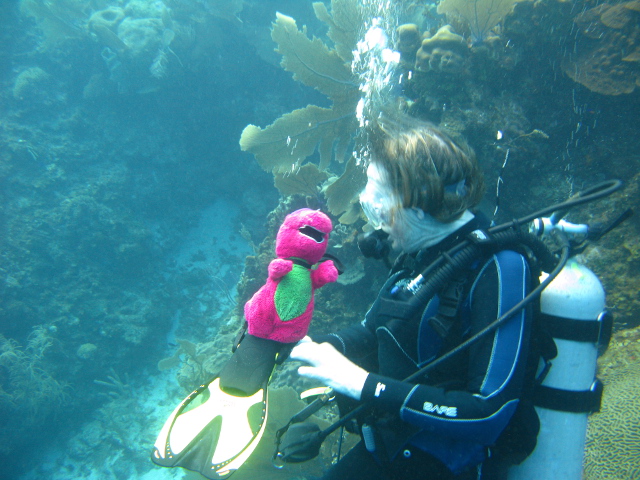 He dried himself off, packed his bag, stuck that big purple thumb out and hitchhiked down to Georgia to wreak havoc in the lives of some special Southern Belles who tell us:
"Barney arrived!  Woohoo, we are so excited to have this little purple visitor.  So last night when I got home, I found this mysterious delivery at the door…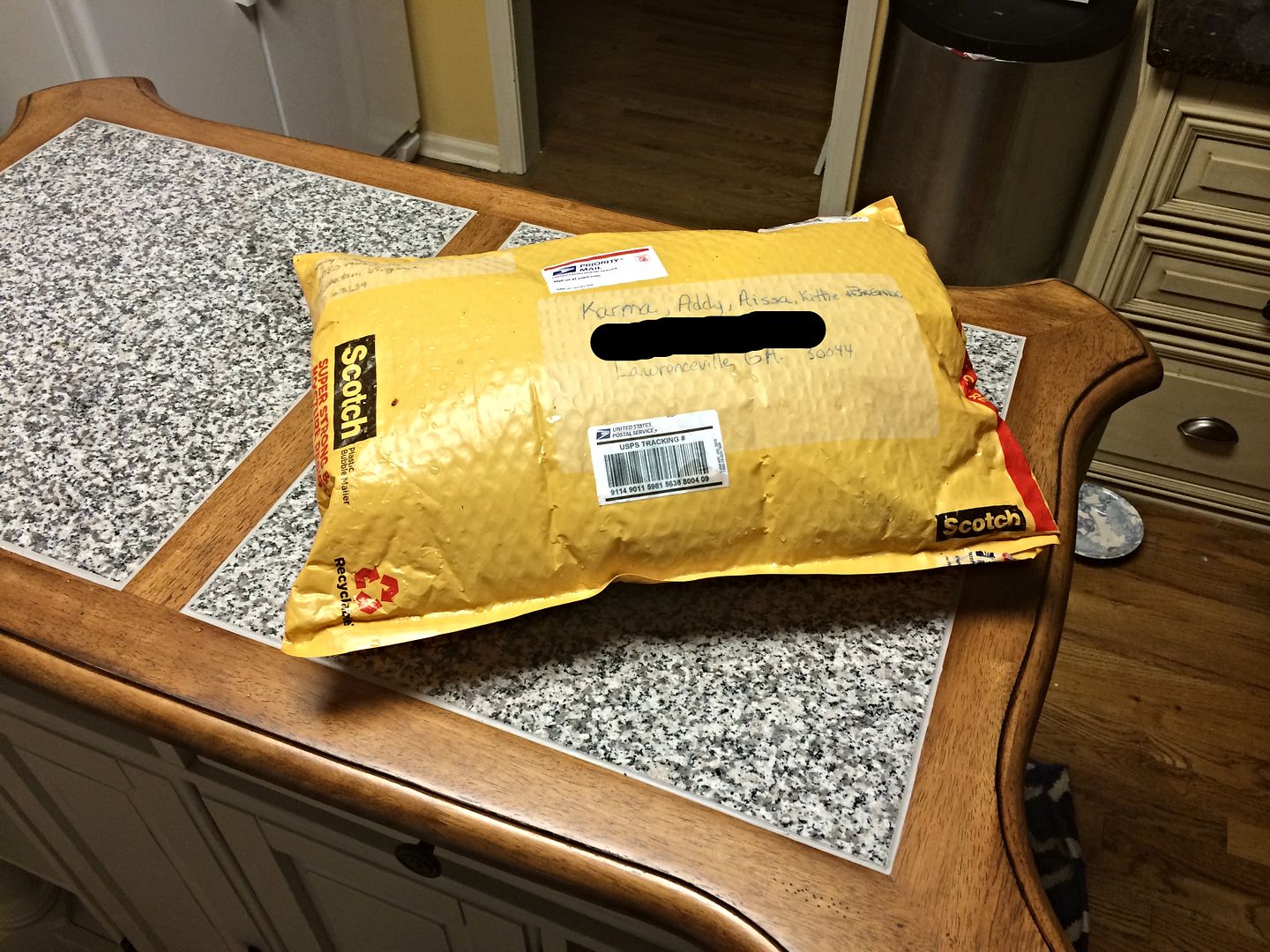 What could it be?  It's squishy.  It's addressed to Karma, Addy, Aissa, the Kitties, and Brendol.  Hmmmm. So we opened it up…
lol, Barney!  Oh boy!  He may be in for a real adventure.  I doubt it will be anything as exciting as skydiving and scuba diving in Honduras, but Addy is ready to show him the ropes here in Georgia.
Just his first night here, and Adelaide already doesn't want to let him go.
I made sure Barney sat in a safe place for the evening.  First he climbed up into the cat perch.  I think he wanted to say hi to Brendol.  And she smiled down on him.
Only one problem with him hanging in the cat perch… Barney is not a cat, and Mathilde claims that spot usually.  She only mildly tolerated him, but of course he didn't budge.
Barney is getting stitched up today and then he will start exploring I'm sure.  Such an ornery fella, can't keep him down.  More to come!  All you tripawders keep a watch out for Barney and his adventures.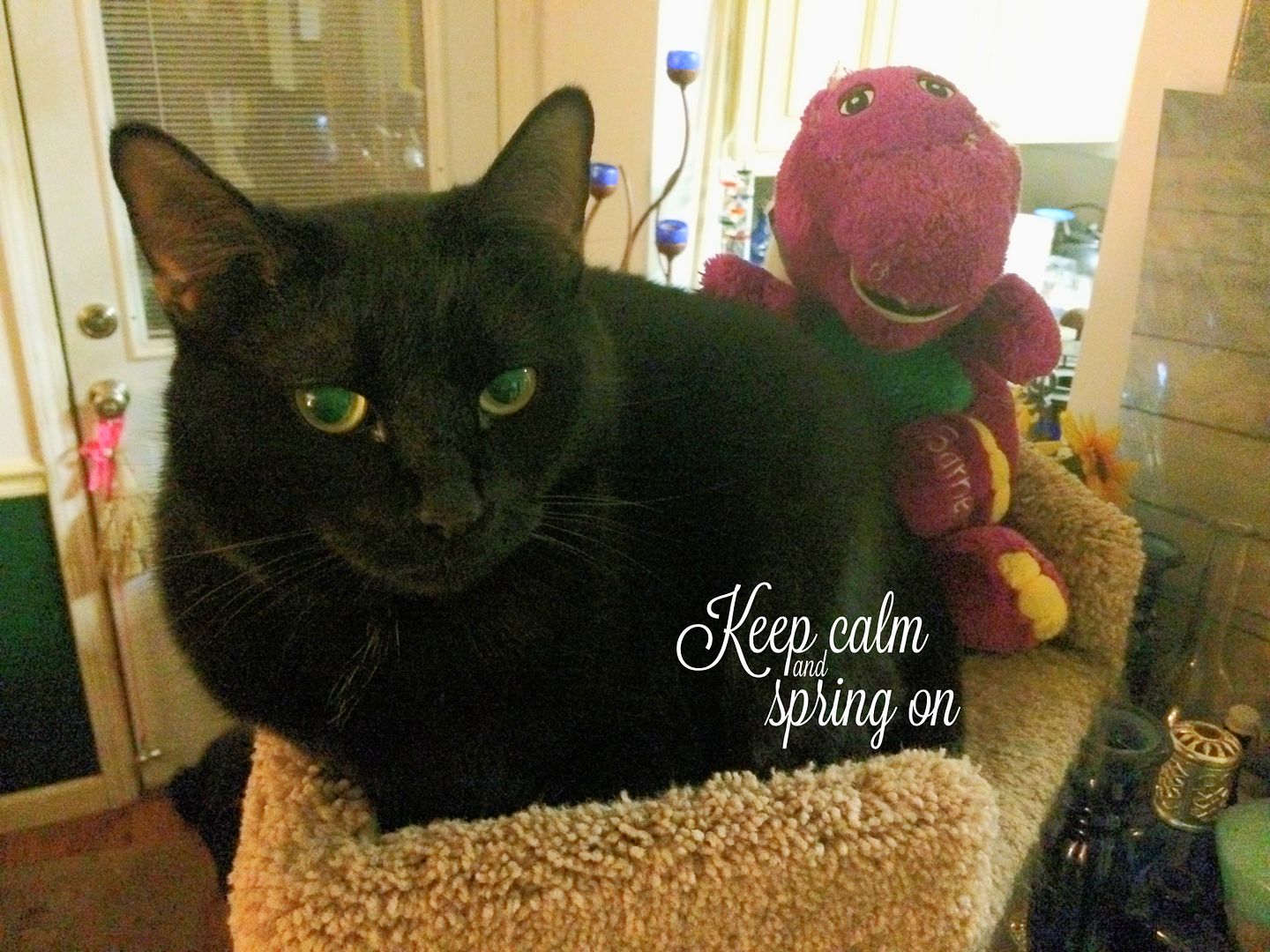 Will the purple beast survive Addy and her pack? Only time will tell! Watch Addy's blog for his latest adventures!