If you're as anxious to hear about Barney's latest adventures as we have been, check this out from TriPod and his pack!
At long last Mr. B has arrived! Yea! Let the purple fur fly… 😉
I was the first one that was brave enough to stick my nose in the box….so many interesting smells I couldn't resist.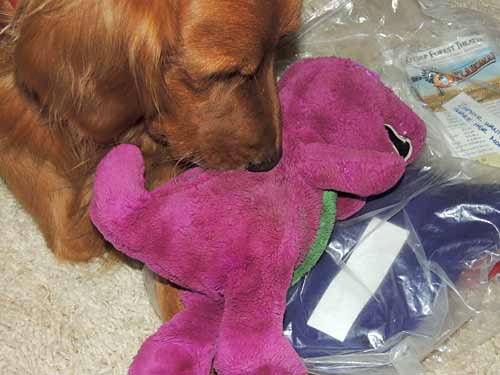 But it didn't take long before everyone joined in….mama Koda grabbed a bag of goodies to look at and was checking out the cool notebook. Sushi cat thought the empty box was way more fun than Barney. Grammie Brandie tried to take him but I called first dibs.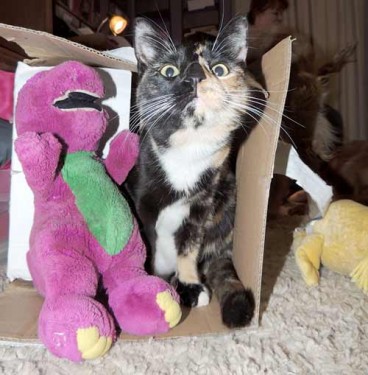 Barney and I did our customary sniffs of each other and then it was on!
We got a pretty good tussle going but I managed to pin him down for the win.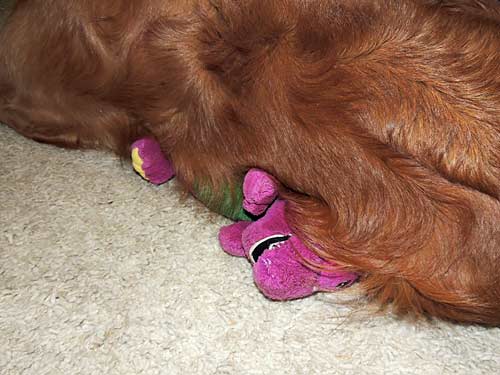 We promise to take good care of him (well mostly) but there ARE four of us so it could be a little dangerous if he gets too sassy.
TriPod & the Pack
"living life to the fullest……one hop at a time"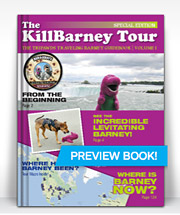 Stay tuned to T-Pod's blog for details about his romp with Barney!
Check the KillBarney Tour Map to see all the stops Barney has made with Tripawds members around the world. For photos and original journal entries from his first thirty visits get the first tour guidebook or e-book today!