This just in from Spirit Magnum's pack, down under…
Barney has now arrived in the most beautiful city in the world………Sydney, Australia!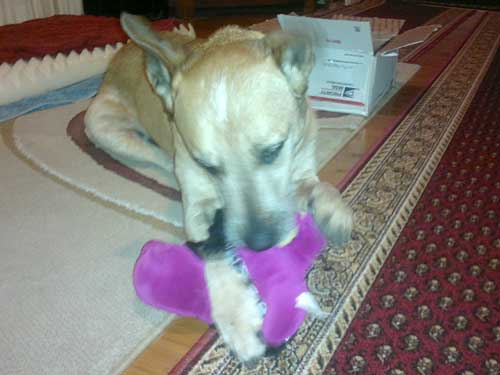 My normally gentle and reserved monkeybutt sister, Ruby, greeted Barney with considerable gusto, taking the "kill barney" tour very literally. I confess to having a paw in her overly zealous greeting (one of the many advantages of being a spirit. 🙂
Obviously I am very disappointed that I couldn't be here in my physical form to greet Barney although if I had greeted him he may not have been in any condition to enjoy the sights of Sydney. I know Ruby will be kinder to him and show him a wonderful time.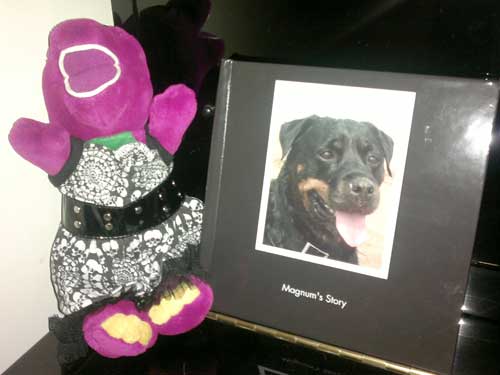 As you can see, Barney was very moved, howling uncontrollably, after reading my story, but I have assured him that life goes on and I am never far from my pack, guiding and watching over them.
I will post soon with an update on Barney's adventures down under.
love, kisses and hugs
Stay tuned to find out where Domestic Barney has landed! And check out the KillBarney Tour Map to see all past Tripawds members who Jerry's Barneys have visited.