What the…is that Wyatt's big buddy Titus taking a sniff at the Barnster?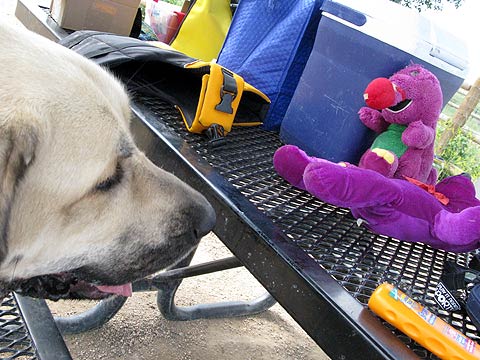 Sure enough, and it appears he's hooked up with his long lost evil cousin Floyd. Some regulation is definitely in order!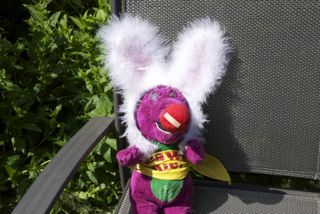 Apparently Barney got a bit bent during his last stop on the KillBarney Tour and may have defected to the dark side. Can you say MonkeyBarney?
It's a good thing Rio sent him off to Tripawds Boot Camp at Jerry's Acres.
Stay tuned for complete details about Barney's intervention with three Tripawds – Codie Rae, Travis Ray, & Wyatt Ray Dawg – and the little brown one Smokey.