The Golden Goofs, Tripawd Warrior Butchey Hudson and his MonkeyButt sister Lola, are very happy to be playing hosts to Barney for an extended stay in the Beantown area! They picked him up from Angel Lupe's Mom and are sure to have more adventures in store for Jerry's little purple nemesis.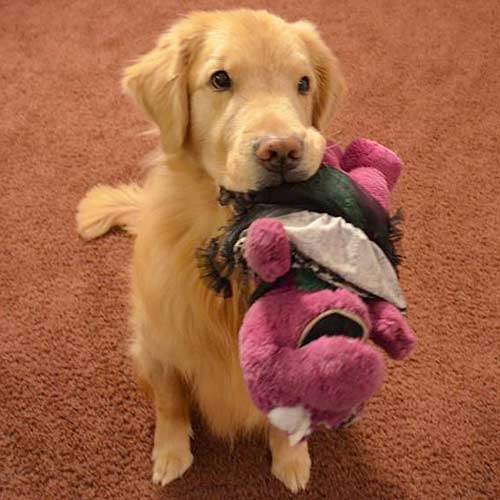 Where will Barney head next on the KillBarney Tour? Only doggiemomma9 knows! Consider sending Butchey Hudson's mom a Private Message in the forums if you would like to host Barney, or post in the I Want Barney forum topic for future hosts to see.
Check Butchey Hudson's blog soon for more gory details about Barney's visit. Maybe he'll finally get that dress ripped off for good!
Check the tour map to see everywhere he's been. Maybe someday we'll get that world travelin' Barney back on the road too… 😕