After much deliberation at Tripawds HQ, the KillBarney Tour has been suspended until further notice.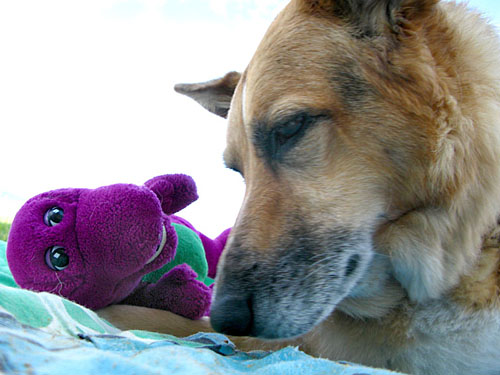 The two Barney Boxes are finally back home, safe with all contents intact.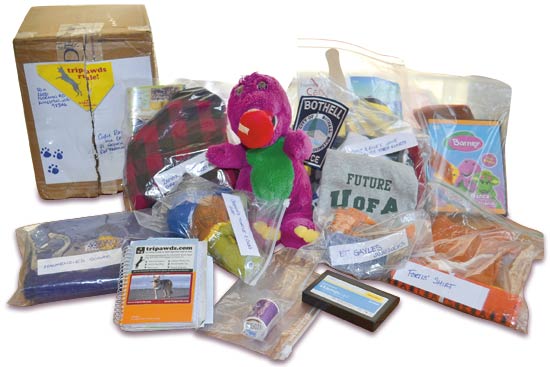 Jerry's last remaining traveling Barneys will be taking a break from any further world travels for a wile. Having gone missing for more than a year, we cannot risk disappearance of these Tripawds treasures.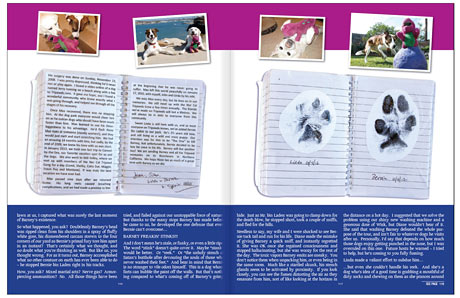 The original journal entries and all mementos are being inventoried, photographed, cataloged and prepared for archival storage.  But don't worry. You can catch up on the first few dozen legs of the KillBarney Tour with the official KillBarney TourBook!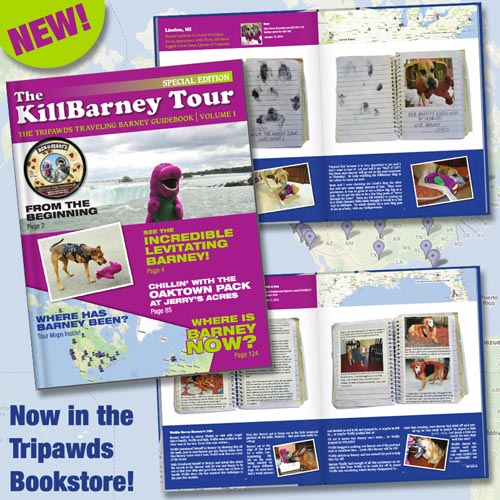 This 128 page magazine style guidebook features photos, hand-written notes, and blog entries from the first 32 members who hosted the KillBarney Tour, from Caira Sue in January, 2010 to Rizzo in June, 2012.