Or perhaps we should say under way…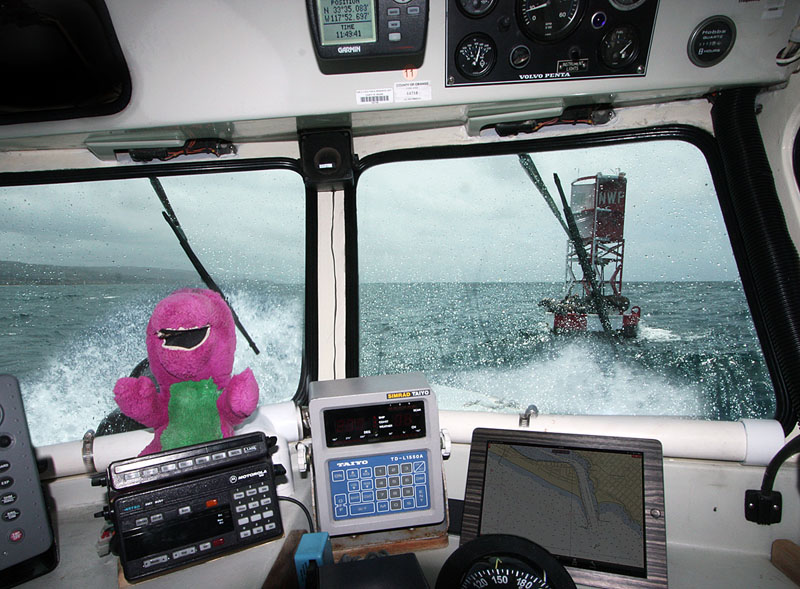 A long overdue departure, unpleasant weather and heavy seas have had us all at Tripawds HQ wondering if Barney's harrowing journey had come to an end. But land is in sight! Wherever that might be.
Can you guess where Jerry's little purple friend is headed? Leave a comment if you think you know who will be hosting the KillBarney Tour next.
Hint: We may soon be updating the KillBarney Tour Map with GPS coordinates very close to those in the readout pictured above.