Just when we started to wonder where Barney was headed next, we received this mysterious anonymous note:
Goodness, me what could it be?

Another package just for me?
Oh the smell is so great,

I hope mom stops making me wait,
because I'm dying to see what lies in wait.

Oh my, what a surprise!
Barney has come so I may chew his eye!
All I can promise (I'll give you a clue),
is that the time has come, the killing is due.
Who is Barney's mystery Tripawd host? Where did he go after his visit with Xander the Great? What lies in store for the little purple Guy? Perhaps this picture provides a hint…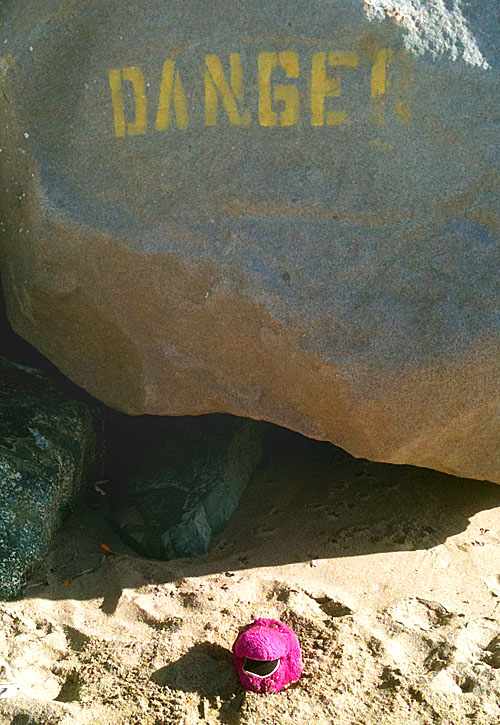 Can you guess who is the poet?
Where Barney is, we do not know it,
Where he has been, well that's a breeze.
But from the looks of things, he'll need Febreze. 🙂