Barney gets around! From one corner of the country to the other … jdsmom up in Puyallup, Washington sent Barney to meet Alexander down in Tampa, Florida. We just heard from xanderdane with this message: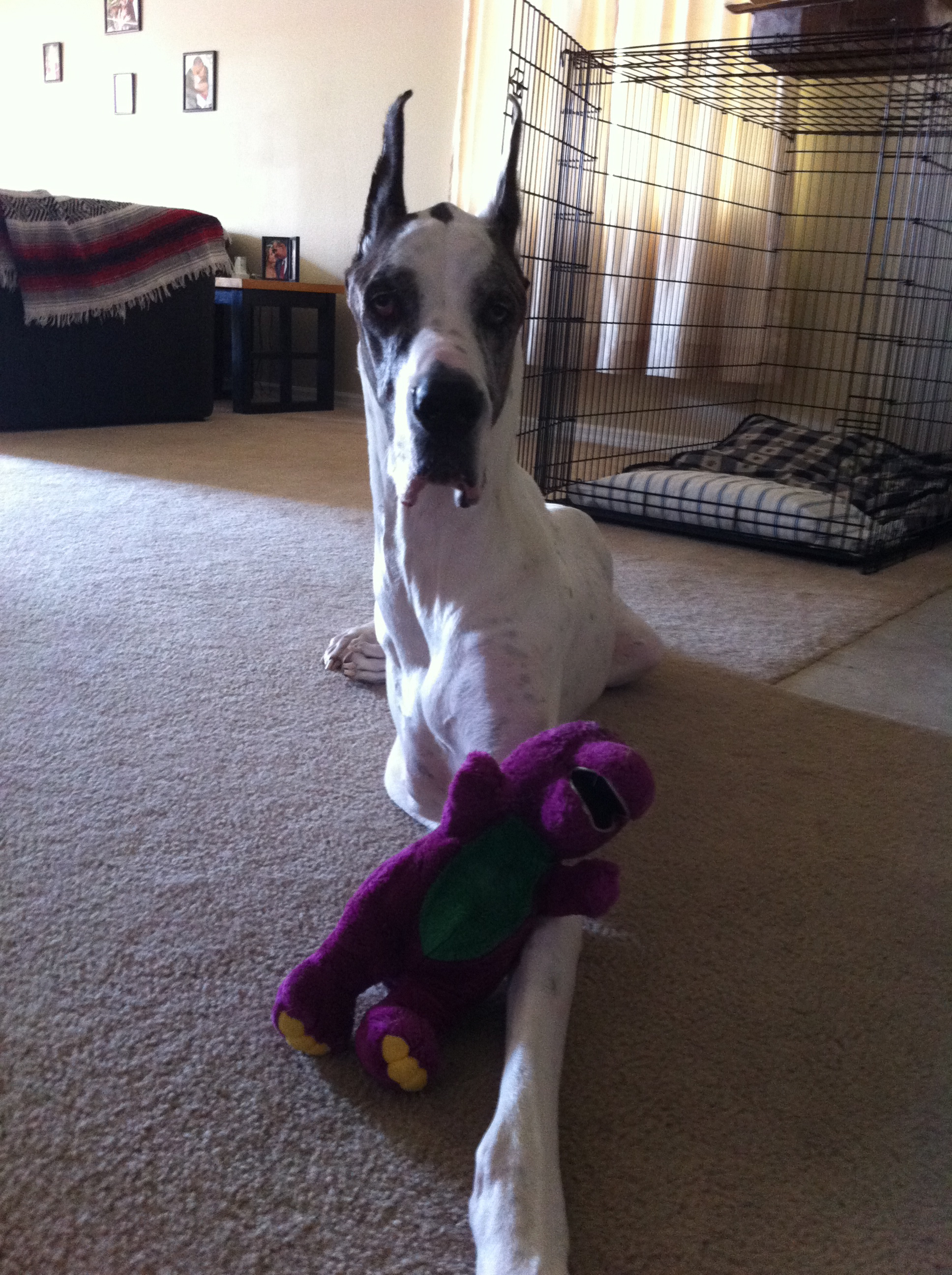 "Yes JD's mom sent Barney to us!
We welcomed him into our home in Sunny Tampa Florida two days ago… I'm sure he'll be having some adventures here shortly.
I can't tell you what an awesome thing the Barney doll is … knowing that so many families and dogs, touched by the same disease and hardship, have shared this connection.
We will be taking many photos, and have lots to post…"
We're looking forward to hearing all about Barney's visit in Xander's blog soon!