The first stop on the Killbarney Tour was a visit to the beach with Caira Sue in California …
Caira Sue received a coffee pot in the mail. It wasn't really a coffee pot. It was Barney, hiding in a coffee pot box!
Barney came to visit us, so we thought we would take him to one of Caira's favorite places to go. Sherman Island.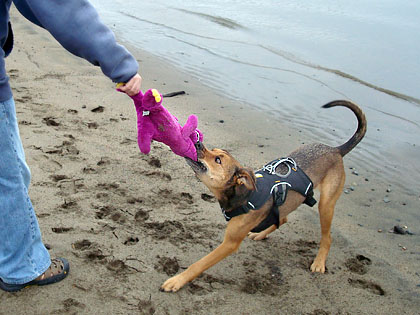 I don't think he realized Caira Sue was going too. He attempted to hide a few times, but she found him anyway. At one point it looked like Adam and she were going to pull that guy from limb to limb! Another time it appeared that Caira was heading into the water to drown him. Poor Barney. But then something amazing happened – Barney levitated! No really! He did!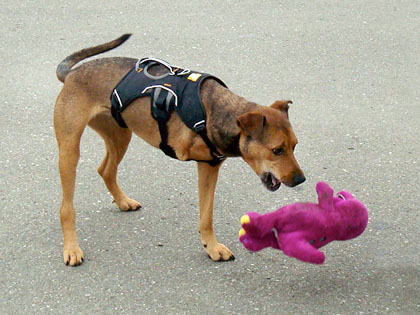 Caira finally lost interest in Barney and started playing with her ball…Barney got to sit on the sidelines and watch…I think I heard him sigh with relief.
He may have sighed too soon, however. When we were almost to the car, Caira grabbed Barney from my hands and ran across the street to the rocks! It was like she was saying "This creature isn't getting back in the car with us!!!" She bounced him all over the rocks, and had Adam and I laughing til tears were coming down our faces. It was the funniest thing, ever!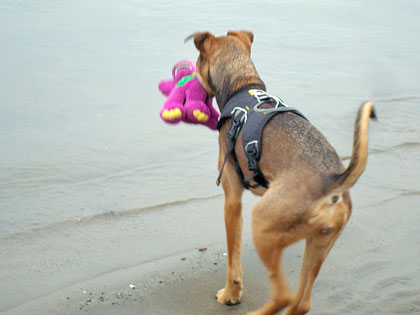 Adam said that we now understand why the blog is called Killbarney.
Who's next?