This just in from kviz …
The purple squirt has arrived…crusty and stinky as promised!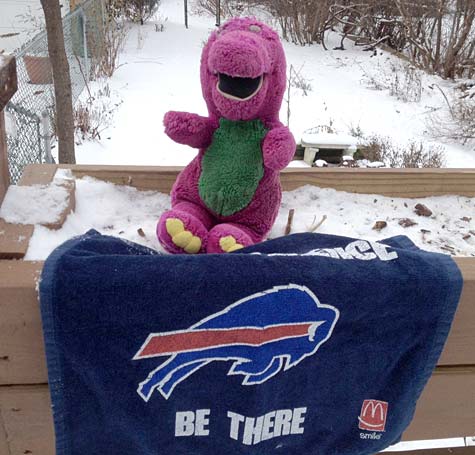 Perhaps our Tripawd friends would like to guess where he ended up?
They can follow along at http://pegz.tripawds.com/
Monkeybutt Chaz already had a go at him…we need to clean him up some before the formal portraits.

We can't wait to get all the gory details from Barney's visit with Pegz. Looking to host Jerry's little purple nemesis? Post in the I Want Barney forum!
Want to see where he's been? Look at how busy the KillBarney Tour Map is getting!