Big news on the Barney front! After his recent overseas adventure with Dizzy, our little purple friend has resurfaced stateside. This just in from Dakota's pack…
Got back from our wild adventure today and managed to free Barney from his box long enough to take a quick photo. As you can see, he was going heli-skiing but things didn't go well. Photographic evidence is attached.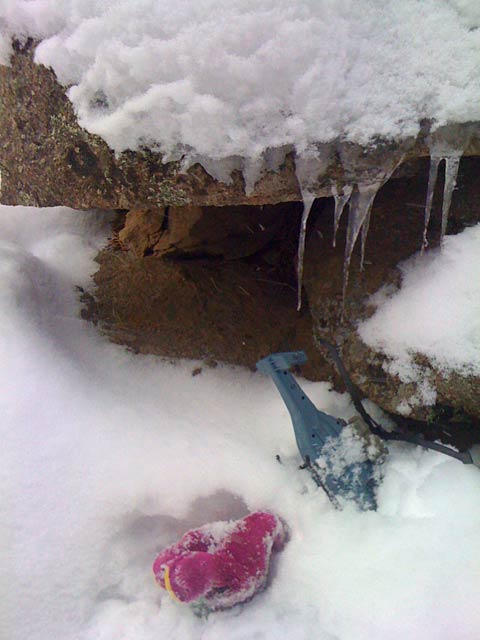 Stay tuned to Dakota Dawg's blog for complete details, and check Barney's map to see all previous stops on the KillBarney Tour.