Where, oh where has Barney gone?
Where, oh where could he be?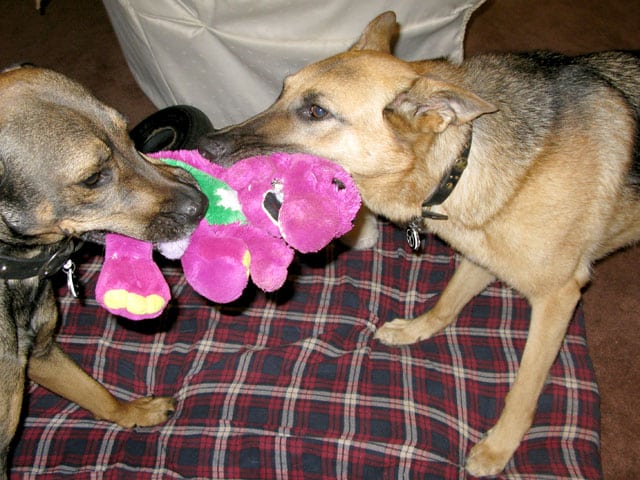 What will be the next stop on the KillBarney Tour? Only Ginger knows.
Where has the tour taken our little purple nemesis in the past? That's easy, just check the KillBarney Tour map to see which Tripawds members have played host to Jerry's traveling Barney doll.
How to Get Visit from Barney
Members have asked to be put on the list for a visit from Barney, but it's not that simple. Here's a quick refresher on how the tour works: Whoever receives Barney decides where he will go next.
So, the best way to try and sink your teeth into Barney is to make as many Tripawds friends as you can, and stay tuned to this blog to find out where he lands next. As soon as you know where he is, consider sending a PM to Barney's host stating why you would be the best choice for his next stop on the tour.
Or, plead your case in this I Want Barney forum topic where any hosts wondering where to send Barney can choose from members hoping to sink their teeth into his purple fuzz.