We finally heard from Barney and discovered why he's taken his time to tell us about the latest stop on his Killbarney Tour. He's having emotional issues. Nala and Wolfie – pack mates of Spirit Jake – sent us a brief story about their visit, but from the photos they sent we can tell what really happened…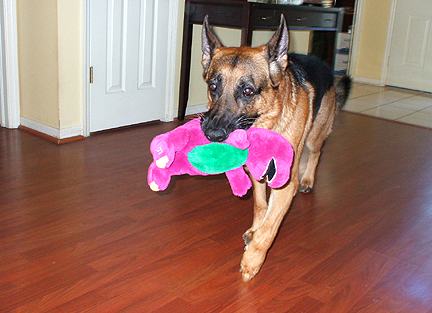 Wolfie welcomed Barney with a brief tour of his Florida home, but things  quickly took a turn for the worse…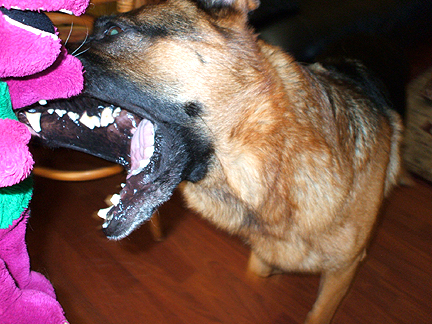 Fed up with all these dogs mouthing him for a few days and passing him on, Barney contemplated ending it all…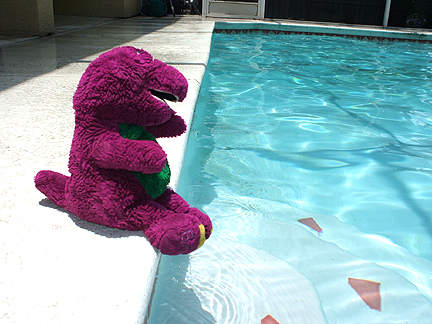 Wolfie, realizing the affect of his actions, has a change of heart…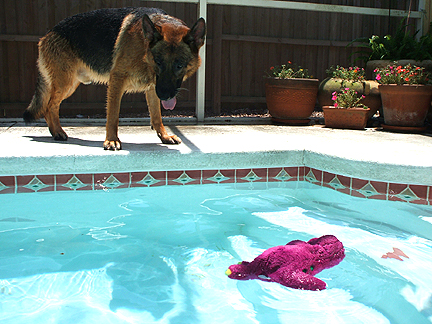 He jumps in to save Barney from certain drowning…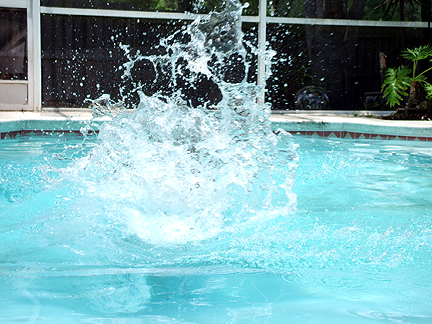 Or, did he just need to cool off?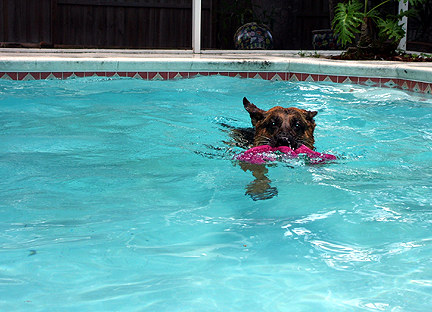 Regardless, we are happy to report that Barney has received a much needed cleaning and is now back on the road – happy and healthy after some thoughtful counseling from Nala…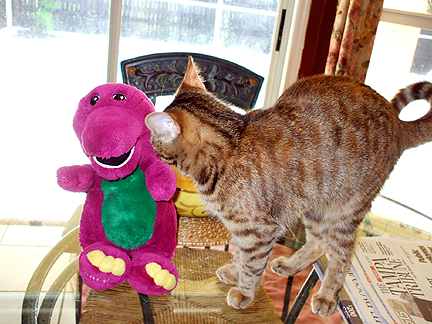 To find out what really happened during Barney's visit to Florida – and whether or not he has taken to drinking – be sure to check out Jake's Journey soon. And stay tuned for details about the next stop on the KillBarney Tour!