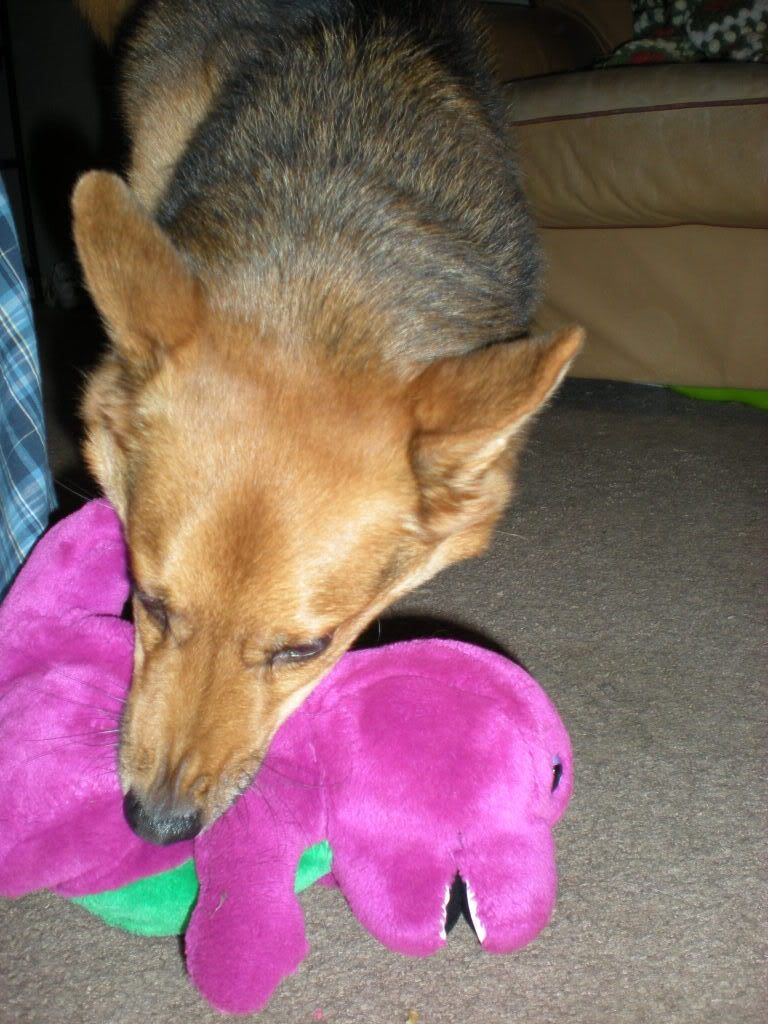 Our good friend ThreeLeggedMax got a special present in the mail recently… he's not quite sure whether to kiss it, or kill it.
Watch how Spirit Jerry must have taught Max to grab Barney with his one front paw in the video below. Then check out Max's Tripawds Blog updates and read all about his three legged adventures.
Got any photos (or videos) of your tripawd having a go at Barney? Submit them here for the Killbarney blog!
If you're looking for an easy way to embed YouTube movies or include a simple contact form in your Tripawds Blog, consider upgrading to Supporter Status.