After having a fun time with Jill in the Big Apple, the next stop on the KillBarney Tour took Jerry's little purple friend for a visit with Sassy the middle of the country. …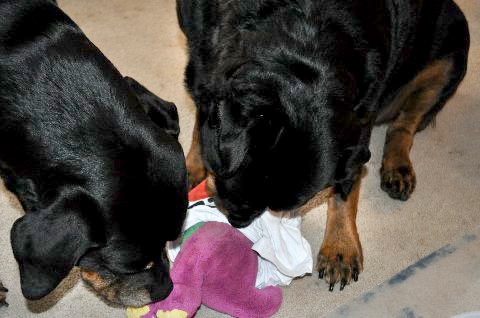 Look who arrived on Sassy's 4th Ampuverary in Council Bluffs, Iowa.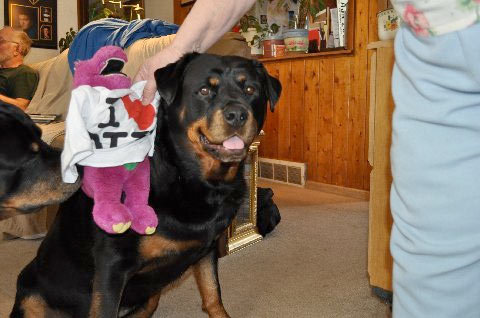 What a great way to celebrate both Sassy & Bosch couldn't get enough of Barney.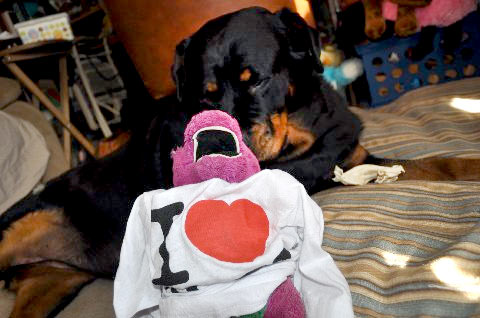 Check Sassy's blog for complete details and more photos from Barney's visit, coming soon! Post in the I Want Barney forum if you would like to host Barney next, or send shaddoc a PM. Check the Killbarney Tour Map to see all the Tripawds members Barney has visited around the world, or read a bit of Barney history if your wondering what this is all about.