As is the case with most celebrities out on tour, Barney's popularity has apparently gotten to him.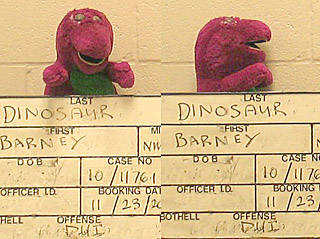 We hadn't heard from Barney since his visit with Holly an Zuzu. But we were just notified that he was picked up on a DUI and busted somewhere in Washington.
Last we heard he had jumped bail and gone missing again.
Hopefully we'll get the full story soon in Lincoln's blog …
Complete Details And Photos from Barney's DUI Arrest. [Read More.]