Not only has the KillBarney Tour just made its first stop in the Big Apple, Jerry's little purple friend is now visiting Tripawds kitty blogger Jill…
Oh boy Oh boy Oh boy! It's Barney's first trip to the Big Apple and his FIRST TIME visiting a Tripawd Kitty Cat!! Good think there is a dawg here too or he might not get played with!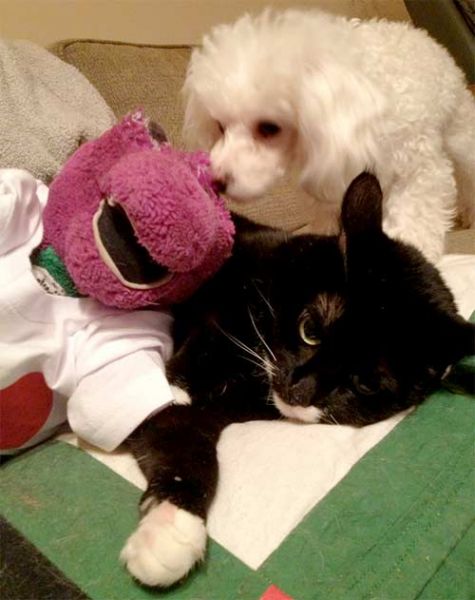 Jill seems to think he is here to give her belly rubs and Jack seems to be more interested in the box Barney came in, while Jill's Aunt Belle has been busy destroying Barney from the second he got out of the box. Barney got a costume change as soon as he got here. Do you like his new digs?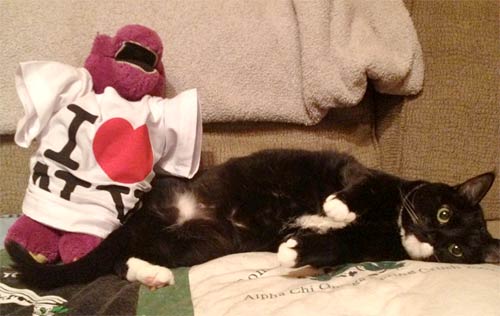 Stay tuned to Jill's Journey for more photos and details about Barney's adventures in the Big Apple. If you want to host the U.S. leg of the KillBarney Tour next, post in the I Want Barney forum topic or consider sending a PM to Tripawds member rica55 for a quick response. want to see where Barney has been? Check the KillBarney Tour Map!